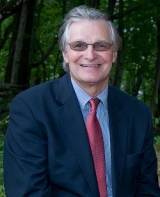 Happy Hec
Contact Happy Hec for advertising information:
At 508-678-9727 ext 23
| | | |
| --- | --- | --- |
| Monday | 05:00am - 09:00am | The Bristol County Breakfast Club |
| Tuesday | 05:00am - 09:00am | The Bristol County Breakfast Club |
| Wednesday | 05:00am - 09:00am | The Bristol County Breakfast Club |
| Thursday | 05:00am - 09:00am | The Bristol County Breakfast Club |
| Friday | 05:00am - 09:00am | The Bristol County Breakfast Club |
Ric Oliveira
combination of unique life experiences, curious mind, blue collar roots, cynical wit and a face for radio coagulate to deliver a view of modern life that has made him can't miss radio for news junkies everywhere. And let's just say he knows how to accentuate headlines with 250 pound gorrilla like punchlines.

Oliveira, a son of Azorean immigrants, born in Taunton, MA, cut his teeth in the world of media while a student at Umass Amherst in 1987 working for the Daily Collegian and later as a disc jockey at WOZQ, Smith College, North Hampton, MA.

In 1990, his path turned to the unusual when he signed up for a college internship to teach at the Mohawk Survival School. A month after accepting the position, the Mohawks went to war with Canada after the natives objected to an effort to take contested Mohawk land for a 18 hole golf course. The Oka Crisis as it would be called found Ric being the only American journalist allowed to live in the reservation. He would lose most of his hair after witnessing the battle of Tekawitha Island when Mohawks repelled an advancing Army platoon which, despite firing 32 canisters of tear gas and being heavily armed, could not stop the unarmed Mohawk movement.

Upon returning to Umass he was named an editor at the Daily Collegian and given his own news radio show on WMUA. After college, he returned to his hometown of Taunton where he began working for the Taunton Daily Gazette where his reporting led to the removal of both the Conservation Commissioner and the Health Inspector. His tenure in Taunton was short-lived however, as he was hired by the Fall River Herald News where he was employed for two years. In 1993, he joined the staff of the New Bedford Standard Times where he won numerous AP and New England Press Association Awards. In 1997, his investigative work, which included the Aids on the Waterfront Series and a series on retroactive deportation earned him widespread acclaim among journalists. In the summer of 1997, he was hired by two time Emmy award winner Curt Worden to work on an international news report which aired on Nightline in November of 1997.

He also returned to radio, this time on WSAR during the late edition news segments.

In 1999, Ric, left the daily news business to take over a struggling ethnic newspaper called the O Jornal. Within two years, it became the first Portuguese newspaper in America to win a NEPA award and one of only handful of multilingual papers to win any American English newspaper contests. In 2000, he was given a half hour weekly news segment which, over the years, grew to a weekly one hour and then two hour show. In 2003, he openly questioned the logic for war in Iraq, coverage by the national media and whether any of the claims of weapons of mass destruction or ties to extremists were accurate or even vetted. While it was a controversial stance at the time and callers accused him of being a conspiracy theorist, he remained true to his questions. After a caller said his statements made him the most dangerous show on the radio, a legend was born.
In 2008, he was given the chance to take over the 9 to 10 a.m. morning slot on WSAR where he continues to deliver underreported news with a twist and perception only Ric can offer.

Oliveira joined WSAR full -time in April of 2013 taking over the reigns as the General Manager.
- See more at: http://wsar.linkedupradio.com/on-air/ric-oliveira/pages/about-ric#sthash.ype9Wr7u.dpuf
| | | |
| --- | --- | --- |
| Monday | 09:00am - 10:00am | Underreported w/ Ric Oliveira |
| Tuesday | 09:00am - 10:00am | Underreported w/ Ric Oliveira |
| Wednesday | 09:00am - 10:00am | Underreported w/ Ric Oliveira |
| Thursday | 09:00am - 10:00am | Underreported w/ Ric Oliveira |
| Friday | 09:00am - 10:00am | Underreported w/ Ric Oliveira |
Women's Intuition w/ Donna and Sondra
Sondra Viveiros Lebow

Sondra was born and raised in Fall River and attended The Fall River Public School System. Sondra was the youngest of three children born to Azorean immigrants (John and Maria) who migrated to the United States as children. She went on to attend Katherine Gibbs, UMass-Dartmouth and Bristol Community College. After working more than a dozen years in the ER at Saint Anne's Hospital, Sondra has "retired" from the medical profession. She owns and operates Greenpoint Plumbing and Heating Co. with her husband Matthew Lebow and lives in Somerset with him and their two sons Ross and Ben. Sondra believes that voting is the most patriotic thing that you can do and she makes sure to take her boys with her to the polls, so as to teach by example.
| | | |
| --- | --- | --- |
| Monday | 10:00am - 11:00am | Women's Intuition |
| Tuesday | 10:00am - 11:00am | Women's Intuition |
| Wednesday | 10:00am - 11:00am | Women's Intuition |
| Thursday | 10:00am - 11:00am | Women's Intuition |
Councilman Ray Mitchell
| | | |
| --- | --- | --- |
| Monday | 11:00am - 12:00pm | Old School with Ray Mitchell and Frank Wing |
| Tuesday | 11:00am - 12:00pm | Old School with Ray Mitchell and Frank Wing |
| Wednesday | 11:00am - 12:00pm | Old School with Ray Mitchell and Frank Wing |
| Thursday | 11:00am - 12:00pm | Old School with Ray Mitchell and Frank Wing |
Wayne Rego

Barry Richard and Alan Zarek
| | | |
| --- | --- | --- |
| Monday | 12:00pm - 01:00pm | The WSAR Newsroom |
| Tuesday | 12:00pm - 01:00pm | The WSAR Newsroom |
| Wednesday | 12:00pm - 01:00pm | The WSAR Newsroom |
| Thursday | 12:00pm - 01:00pm | The WSAR Newsroom |
| Friday | 12:00pm - 01:00pm | The WSAR Newsroom |
Dr Joseph Doerr
Dr. Joseph Doerr specializes in the field of Physical Medicine & Rehabilitation. Dr. Doerr is prepared to increase or restore functional ability or quality of life in those suffering from physical disabilities and deficiencies. Dr. Doerr is trained care for a wide range of disorders that may include brain injury, stroke, multiple trauma and spinal cord disorders, among many others. Dr. Doerr is also trained to practice Pain Management.

Office: 508-673-9400
| | | |
| --- | --- | --- |
| Monday | 02:00pm - 02:30pm | On Call with Dr. Joseph Doerr |

Attorney Steve Sabra
| | | |
| --- | --- | --- |
| Tuesday | 01:00pm - 02:00pm | Law Talk |
Bill King and Missy
| | | |
| --- | --- | --- |
| Tuesday | 02:00pm - 03:00pm | Cruisin' with Bill |

Robert Mellion
| | | |
| --- | --- | --- |
| Wednesday | 01:00pm - 02:00pm | The Voice of Business |
Matthew G. Schondek
President & CEO
Fall River Municipal Credit Union

Matthew was born and raised in Taunton and a resident of Raynham. Graduate of Northeastern University. Over 25 years of experience in financial institution management.



The story of FRMCU started with a Fall River firefighter, a state appointed finance board, and the impending threat of wholesale cuts in the pay of city employees.

The Credit Union's founding points to a Fall River firefighter who attempted, without success, to obtain a loan from a local institution. As the father of nine children, his financial resources had been drained and he was in dire straits. It was at this point that two fellow firefighters told him about a credit union that had been established in Springfield, Massachusetts.

The late Louis Shea, a son of a founder, recalled the beginning as related by his father. "They began by using an old cigar box as a cash drawer and a locker at the Pocasset Fire Station became the first vault," Shea explained.

The capitalized fund amounted to the grand total of $600. This was created by the purchase of five-dollar shares by each of the founding fathers. Originally, the concept was to restrict savings to $25 per month for each member. The original officers of the Credit Union were resourceful and creative.

The late Raymond Pettine, an attorney and counsel for the Credit Union and brother of a founder, recalls the credit union officers buying 100 tons of coal in the off season and selling it to members at a lower cost than the winter market price. Not only did the members save money on the purchase of fuel; the officers of the Credit Union had a truck and delivered the coal.

The early heritage of service to its members characterizes Fall River Municipal Credit Union today. In the beginning, the men who ran the credit union knew their members. There was a high level of trust and commitment to their members and things are very much the same today. A member's value is based on their character and is treated fairly. It was typical of the spirit demonstrated by the original founders and it is this spirit that continues to thrive today.

Although originally established as a credit union restricted only to municipal employees, the credit union now enjoys an expanded charter. Membership is open to virtually anyone living or working in the Bristol County area.

Fall River Municipal Credit Union, under the leadership of the Board of Directors and the President and Chief Executive Officer, continues the spirit of its founders because it strives to help its members and the community by remaining focused on them.
| | | |
| --- | --- | --- |
| Wednesday | 02:00pm - 03:00pm | Fall River Municipal Credit Union |
Dr. Ross
| | | |
| --- | --- | --- |
| Thursday | 01:00pm - 02:00pm | Dr. Ross |
Perry Long
Perry C. Long

Neighborhood Outreach Coordinator/Chief Service Officer for the Office of Mayor William A. Flanagan and the City of Fall River. Perry is a graduate of Plymouth State University and received a Bachelors of Arts in Public Administration. Perry began his career working for the Massachusetts Great & General Court as the District Director for State Representative Michael J. Rodrigues, and has served in his current role since Mayor Flanagan was first elected in January of 2010.

In and Out is sponsored by the Fall River Community Development Agency.
| | | |
| --- | --- | --- |
| Thursday | 02:00pm - 03:00pm | In and Out with Perry Long |
Carl Garcia
Carl is the owner of Carl's Collision Center, Incorporated, located at 1591 Bay Street in Fall River.

Carl's Collision Center is where quality craftsmanship meets cutting edge technologies. Where everything needs to be as perfect as the day it came off the showroom floor. Certified professionals who take in each and every car that passes through their door. A name you can trust, when the work needs to be manufacturers specifications and a reputation you can rely on for your family's safety.

(508) 675-5422
| | | |
| --- | --- | --- |
| Friday | 10:00am - 11:00am | Ask Carl |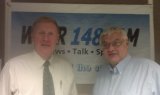 Tom and Tom
| | | |
| --- | --- | --- |
| Friday | 01:00pm - 02:00pm | Ask the Pharmacist |
Carol Mailloux
Carole Mailloux
Sales Consultant
WSAR/WHTB
SouthCoasts Major League Station
1 Home Street,
Somerset, MA 02725
Phone: #508-678-9727 X28
Fax: #508-673-0310
e-mail: cmgm@wsar.com
Randy Wilhite
Randy has been at WSAR since March of 2006, specializing in media and promotions. According to him if you get "The right ad in front of the right people at the right time," you'll have a successful campaign and he works hard to dig out the information and research needed to just that. He currently works with Jayvee's Flooring Discounters where "Working with Nick is a highwire act without a net. Or bicycle. Or umbrella. Or highwire." He also works with the local Tim Horton's operators which he calls "Fun. And delicious!"

Randy started in radio while in Jr. High, emptying waste baskets and washing windows at the radio station across the street from Eastwood Jr. High School on Indianapolis' north side and his career has rocketed steadily downhill ever since. In addition to ad sales on WSAR, he works with the Taunton broadcasts and WSAR.COM. In the past two and a half years with the station, Wilhite has been voted Employee of the Month exactly once.

Randy is married, has a daughter and son-in-law, a dog and a cat. He is a Private Pilot and former CAP Squadron Commander.

Tony Evans
| | | |
| --- | --- | --- |
| Saturday | 11:00am - 01:00pm | Tony From the Right |
Dr. McGowan
| | | |
| --- | --- | --- |
| Saturday | 08:00am - 09:00am | Chiropractic U.S.A. |
Everything Auto
My Website | Facebook | Contact
"Everything Auto" can be heard on Sundays from 12 noon to 1 pm and features Mike Penacho, the owner of Mike's Auto Body.



Mike's takes pride in customer satisfaction and is a full service repair facility. Mike's will repair your vehicle from beginning to end, no matter how big or how small,from oil changes to engine replacement, from parking lot dings to frame repair.

Beginning with the towing, ourteous and clean tow truck operators can assist you from the location of the breakdown or accident scene 24 Hours a day, 7 days a week. All Day & All Night Towing will work to ensure your vehicle is transported to our facility safely and damage free, and will help arrange transportation for you to get home safe, whether it be calling for a ride or helping you rent a vehicle through Xpress Rent-A-Car.

Xpress Rent-A-Car can provide you with a clean and affordable rental car to get you back on the road, and where you need to go as soon as possible. Xpress Rent-A-Car also provides direct billing to insurance companies, and if your vehicle is being repaired through Mike's Auto Body (for collision repair) or Complete Auto Tech Center (for mechanical repair), no deposit will be required.

Mike's Auto Body strives for perfection. Technicians are I-CAR certified and have all the modern equipment to get your car back in the condition it was before the accident. Mike's also advocates for you, the customer, during negotiations with the insurance company for the repairs to your vehicle, and also provides direct billing to the insurance company to make the process as painless as possible.

At Complete Auto Tech Center the friendly and knowledgeable staff does what it take to get the job done right. They are ASE certified and are equiped with scan tools and ALLDATA they can help you with your diagnostic needs and keep your vehicle running at its peak performance.

Overall, Mike's would really appreciate the opportunity to serve you and show you what they are all about.
---
---
---
---
---
---
E-MAIL WSAR here to report storm cancellations.
Use your password to confirm.
Use your password to confirm.
When the weather turns bad
stay tuned to 1480 WSAR!
NSTAR
1-800-592-2000
NATIONAL GRID
1-800-465-1212
1-800-322-3223
---
---
---
---
---